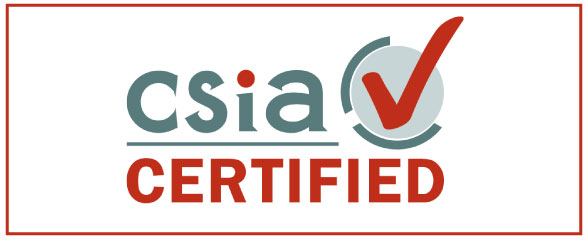 CSIA Certification: Why should users of Industrial Automation care about hiring a CSIA Certified system integrator?
Executing a project utilizing control system integration requires a high level of technical expertise. Executing a successful project requires, in addition to technical expertise, the understanding of business knowledge essential to building and sustaining a professional control solutions provider firm. The CSIA certification program ensures that their certified members are committed to meeting the highest standards across all departments of their business which is why decision makers across a broad spectrum of industries that rely on industrial automation for their successes are starting to recognize the value of working with members of CSIA. This article will show that users of Industrial Automation should care about hiring CSIA certified system integrators, like GTH, to guarantee successful projects.
Who is CSIA and what does it mean to be CSIA certified?
Control System Integrators Association (CSIA) is a global, non-profit professional association with a mission to advance the practice of control system integration by providing methods and best practices to operate a successful control system integration business. The CSIA best practices and benchmarks define standards based on the collective experience of members in the only trade organization dedicated to the advancement of the control system integration profession.
CSIA certification program is designed to address the management practices for control system integration companies in the following areas: General Management, Human Resources, Financial Management, Project Management, System Development Lifecycle, Marketing/Business Development/ Sales Management, Quality Assurance Management, and Customer Service.
The certification process is a rigorous, independent audit that demonstrates a commitment to meeting the highest standards for business and project management set by CSIA. To maintain certification the audit is performed every three years. GTH has proudly been CSIA certified since 2017.
What are the benefits of hiring a system integrator who is CSIA certified?
Integrating automation in today's industrial environment can be a high-risk and complex undertaking. When you are hiring a company to work on automation that is critical to keeping your operation running, you want to be assured that the project will be in good hands. Many decision makers, when the need arises, question how do they vet and choose the right control system integrator? Some of the criteria being considered is:
Technical Competency
Reputation
References
Proven Track Record
Structured Standards
CSIA certification is to system integrators as licensing is to contractors. While the certification is not mandatory you can trust that when hiring a CSIA certified system integrator it removes the burden from the client of auditing the business practices of the system integrator. CSIA Certification is the gold-seal mark of a professionally managed control system integration business. You can rest assured when hiring a CSIA Certified control system integrator that much of the vetting process has been done for you.
GTH: Certified CSIA Member
George T. Hall (GTH) is a full-service control solutions provider. With design capabilities, programming expertise, instrumentation services, and control panel manufacturing, we create control solutions at the core of critical industrial applications. And we pride ourselves on being CSIA certified.
With a century of experience, GTH brings experience and intuition to automation challenges and creates sustainable, reliable control solutions. We have the capabilities to work within the framework of your existing technology to modernize operations or design new solutions when you are looking to expand. We know the components, have longstanding relationships with hardware providers, and truly enjoy our work and our clients. Our expertise and passion for what we do partnered with our CSIA certification gives you the added peace of mind that GTH is a professionally managed business partner that is committed to the long-term success of our company as well as our clients.
To learn more about our expertise click here to see our capabilities brochure.
You can visit www.controlsys.org to learn more about CSIA and the CSIA certification.
RELATED POSTS
When any part of your supervisory control and data acquisition (SCADA) system is outdated or obsolete,...
When organizations continue to run mature or obsolete supervisory control and data acquisition (SCADA)...